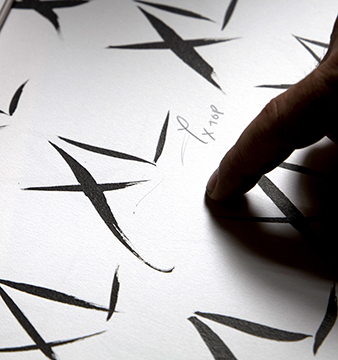 news
News
Our logo XL
The logo XL, depicting our brand, is the result of a long réflexion and drawing process.
Xavier Lavergne wanted to create himself this signature.
Each element of X and L has been selected from a hundred indian ink calligraphed boards.
There are 2 different versions of our signature. One is very close to the original drawing and used for print documents. The second one fits with pewter casting.
Indeed, our logos made of cast pewter are inserted in each of our artworks, like guarantee hallmark and stamp.