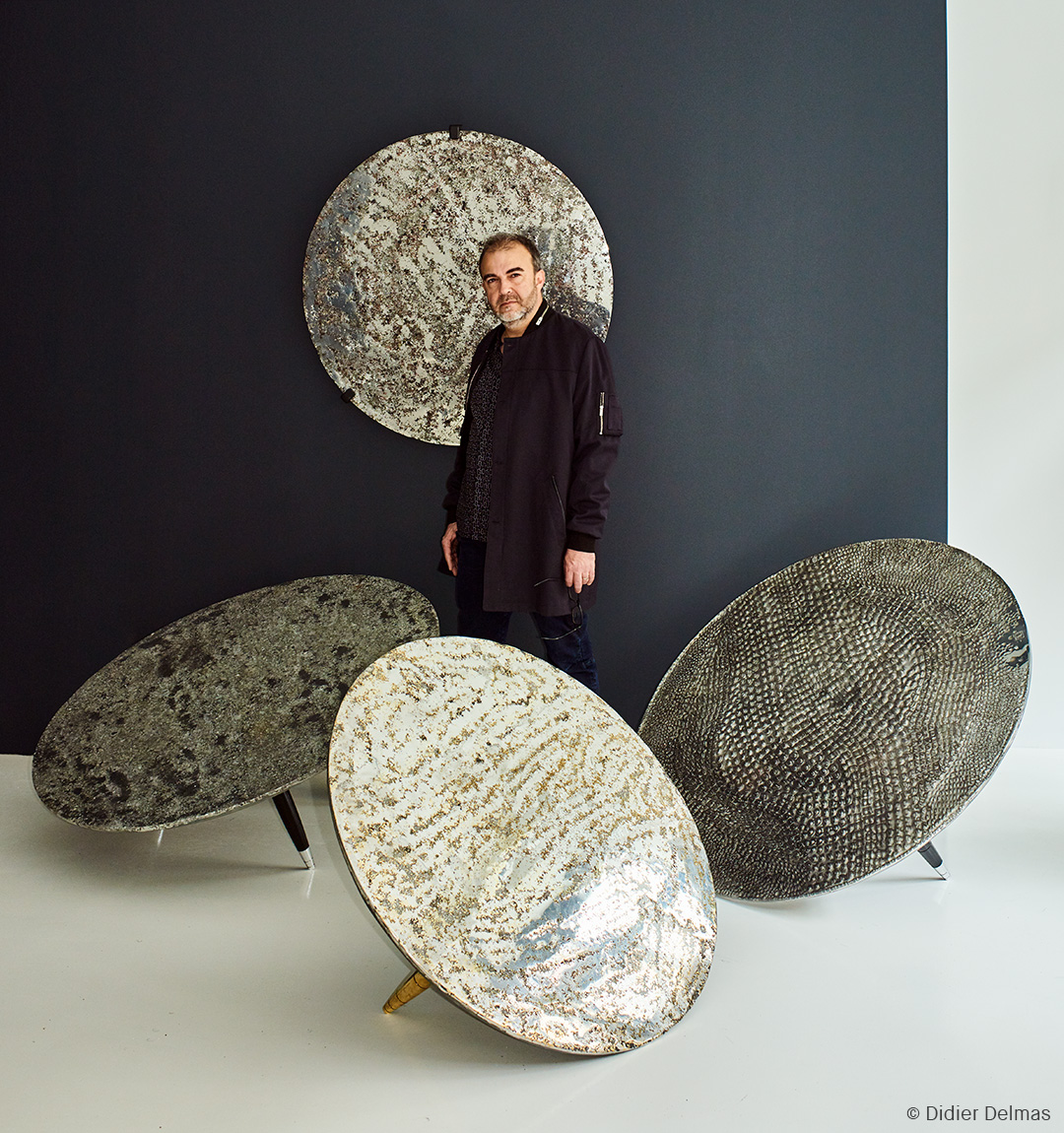 news
News
Xavier Lavergne Ateliers opens its first showroom in Paris
Located at 7 rue d'Uzès, only a stone's throw away from the Sézane boutique and the popular restaurant Bambou in Paris' 2nd arrondissement, stands Xavier Lavergne's first showroom. Xavier Lavergne Ateliers take its natural place in the heart of this buzzing quartier, home to an abundance of archittecture and design studios. The 180m² studio displays Xavier's collections and creations across three floors. Recently opened for Xavier's two brands Xavier Lavergne Ateliers and Le Comptoir by Xavier Lavergne, the showroom is a place of design, experimentation and exhibition.
The Showroom
Originally built for a Parisian artisan, then occupied by Stéphanie Plassier's concept store, the building is full of history, with a combination of traditional and modern architecture and clean lines. The constant dichotomy of black and white used in the interior allows the eye to fully appreciate the subtleties of the designer's creations.
On the lower level, the floor is covered in a white resin, creating a minimalist background to highlight Xavier Lavergne Atelier's most classic pieces. These tables - impressive works of art - are presented both in their normal setting, and also decontextualised completely, climbing and clinging to the walls; their positioning reflecting their organic nature. For visitors to fully appreciate the deep complexity of these pieces, a screen at the back of the room shows videos of the works and their creation at the atelier.
The Atelier
In keeping with Xavier's unique creative studio narrative, the lower ground floor is a place where visitors can sit on the antique chairs, which are upholstered in black denim, relax and intimately experience Xavier Lavergne at work in his atelier. Xavier Lavergne's open atelier is a hub of study and development. As an alchemist of material, Xavier continually experiments with tin materials and explores his creative expression, paving the way for new designs, textures and blended materials. Visitors are surrounded by creativity as they sit amongst experimental artworks, books and samples that Xavier uses as references for his designs.
The Comptoir
The first floor also exhibits the remarkable expertise of Xavier Lavergne's work. The old parquet floor and the white walls complement the pewter bar, where one can find and browse samples of mouldings and counters customised by various talented artists. In order to further the deeply personalised experience formed by Xavier in his showroom, he goes to great lengths by even preparing cocktails for his guests.
Download the PDF